The Zero Day
A downloadable v0.3.0.alpha for Windows, macOS, and Linux
This is just a developing version...
The Zero Day
It will be an action game RPG, top down shooter, sandbox, construction and more. In which you will be able to immerse yourself in this deep story that has no language.
In the year 3048 after day zero humanity is extinct already many thousands of years ago. Only the robots and some monsters remain. Most robots remember humans as filthy flesh creatures who had short-term ambitions above future consequences. Everything that represents humanity must be destroyed.
But not all robots agree with this. Since there are robots, the minority, think that human feelings, art, music, love, are something positive and should be remembered.
Objectives
You only have to touch the 3 targets on the alpha.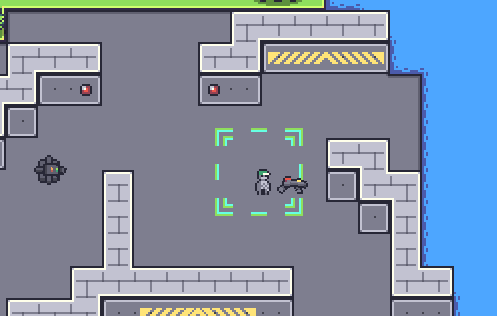 Controls
WASD - Move
Enter - Enter vehicle
R - Reload
Right Click - Fire
Shift - Run
1, 2, 3, 4, 5 - Hotbar
T / G - Change Hotbar
About the development of the game
The development is planned in 3 main phases, which represent a fully playable and distributable product.
Version with history mode completed

Contemplates the main mechanics of the game (action RPG, construction, driving vehicles and more)
Behold the main story

Version with completed sandbox mode

Play game in an open world.
Generation of procedural maps.
Dungeons

Version with multiplayer mode

Play with your friends in peace and quiet
Play harcore mode, wars, alliances, raids and more.
We are currently working on the first phase of the history mode.
Credits

Matías Muñoz Espinoza - Programmer & Game Design
Markus Ellisca - Programmer
Jonathan Moreno - Programmer
Jean Ferreira - Programmer
Javier Ocampos - Game Design
MG.Pix - Art
Avgvsta - Music
Download
Click download now to get access to the following files:
PH - v0.3.0.alpha - Linux 32bits.zip
18 MB
PH - v0.3.0.alpha - Linux 64bits.zip
18 MB
PH - v0.3.0.alpha - Mac.zip
19 MB
PH - v0.3.0.alpha - Windows 64bits.zip
16 MB
PH - v0.3.0.alpha - Windows 32bits.zip
16 MB