The Zero Day
A downloadable v0.4.0.alpha for Windows, macOS, Linux, and Android
This development has been cancelled in favor of a Vulcore Team development called Black Mana ...
The Zero Day
It will be an action game RPG, top down shooter, sandbox, construction and more. In which you will be able to immerse yourself in this deep story that has no language.
In the year 3048 after day zero humanity is extinct already many thousands of years ago. Only the robots and some monsters remain. Most robots remember humans as filthy flesh creatures who had short-term ambitions above future consequences. Everything that represents humanity must be destroyed.
But not all robots agree with this. Since there are robots, the minority, think that human feelings, art, music, love, are something positive and should be remembered.
Objectives
You only have to touch the 3 targets on the alpha.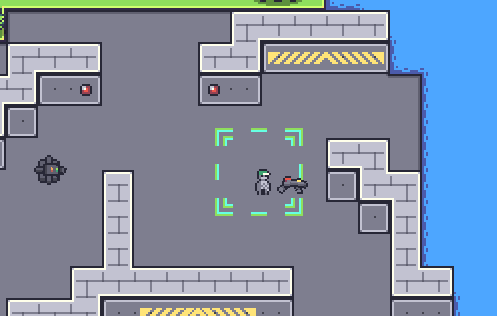 Controls
WASD - Move
Enter - Enter vehicle
R - Reload
Right Click - Fire
Shift - Run
1, 2, 3, 4, 5 - Hotbar
T / G - Change Hotbar
About the development of the game
The development is planned in 3 main phases, which represent a fully playable and distributable product.
[1.0.0] Adventure version (Mobile)

Will contain the story or adventure mode
He'll focus on action, not construction, not survival

[2.0.0] Extended adventure version (Mobile and PC)




HUD for PC
You'll have more levels in adventure mode

[3.0.0] Multiplayer version (Mobile and PC)

It will be possible to play the adventure mode in cooperative.

[4.0.0] Sandbox version (Mobile and PC)




Contains generation of procedural maps
Dungeons
Sandbox mode can be played cooperatively
We are currently working on the first phase of the history mode.

Credits

Matías Muñoz Espinoza - Programmer & Game Design
Markus Ellisca - Programmer
Jonathan Moreno - Programmer
Jean Ferreira - Programmer
Javier Ocampos - Game Design
MG.Pix - Art
Avgvsta - Music
MaicolMaster - Art
Alam Perez - Art
Comments
Log in with itch.io to leave a comment.
hola fury soy f10 lo estoy descargando te deseo buena suerte en tu desarrollo tanto de juegos como del canal
Bueno Matías se ve bien el arte, la mecánica fluida es bastante rápido el player y el AI del enemigo pues facil de matar los pobres. Esperando actualizaciones ;)